Sale!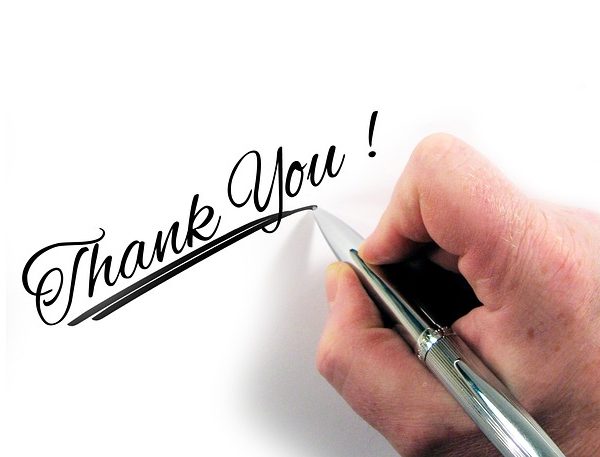 Show your employers just how much appreciation you have with a customized, professionally written thank you letter. Everyone likes to know how much they are appreciated, but it is important to express your appreciation in the right way. Look to a professional writer to ensure your employer or future employer is thanked in the proper way.
Product Description
Some people like to present professional thank you letters to bosses or others they feel are important. By hiring a professional writing service one will get the results they desire. Presenting excellent thank you letters is as important as putting on a nice suit. With sending nothing short of the best, the recipient will know the sender was sincere. It never hurts to present the best to employers, or possible employers.
Thank you letters can be used for a variety of situations. Maybe you would like to send one after an interview to thank them for taking the time to see you. How about after you have been offered a position? A thank you letter is the perfect professional way to let them know how much you appreciate the opportunity to work for their company. Even when leaving a company, it is important to thank them for the time spent there.