I believe that:
Buzzwords and trends are just that. Trends.
High-quality, evergreen content lasts longer than the latest Google Algorithm.
You can be creative an also meet deadlines.
Transparency is key in business and relationships.
Content is valuable.
About Melanie Green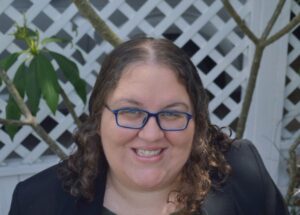 I secured my first freelance editing and writing clients in 2010 by accident. I worked as a professional writer and editor already and people always seemed to reach out to me. 
Before becoming self-employed, I worked as an employee of some awesome organizations, including:
McKinsey & Company
Nielsen
Tampa's Lowry Park Zoo (now ZooTampa)
The Gulf Coast Business Review (now The Observer)
Walmart
JcPenney
HIT Promotional Products
I started Melanie Green Editorial Services in 2012 in Tampa, Florida, as a way to expand my freelance writing services. I am the Lead Copywriter and the VP of Digital Publishing at the Triassic Media Group, a full-service content development and editorial company capable of driving increased sales and customer satisfaction through written copy. The Triassic Media Group offers copywriting and digital marketing services across the United States.
I co-founded the Tampa Bay Conservation Society, a 501(c)(3) dedicated to educating children and adults about the environment, its animals and its conservation. They offer scout workshops, school programs, and community-driven cleanups for invasive plants. They'll even bring animals to your birthday party.
I purchased and currently manage Afternoon Baking With Grandma in 2018, a baking and dessert recipe website. It has 30K website visitors and 420,000+ Facebook followers and a 50,000+ member private Facebook group.
My educational credentials include:
Master of Fine Arts in Creative Writing (with a Focus on Screenwriting) from National University
Bachelor of Arts in Writing and Music from the University of Tampa
I've earned a variety of awards, including:
UT Writing Scholar
Pathfinder Award Nominee in Drama
2017 Best of Tampa Award
Media Innovator Awards
I have served as the Municipal Liaison for National Novel Writing Month for the Tampa region. I volunteer for EquipHER and The Cloth Option.